House Scarves & Club/Team Scarves
House Scarves & Club/Team Scarves
We can manufacture your chosen design with different colour stripes or background.
The school crest can be embroidered to maintain the school identity, whilst also indicating 'House' identity.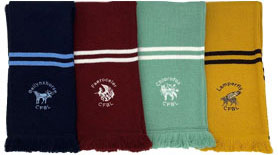 Club & Team / Society Scarves
We can make scarves to your own design.
Ideal for School Societies or Souveirs for a school tour.
They can also be manufactured as a generic school design.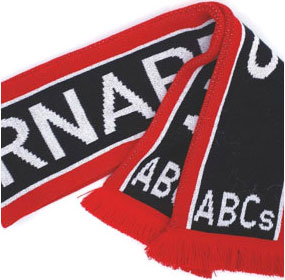 Services Embroidery
We have our own embroidery facility on site.
All of our items can have your crest added, and we offer an embroidery service on items of uniform you may already have, such as jumpers.
We can also supply hoodies, polo shirts etc. for your sports teams, with crest added.
We also offer a full design service.